Google Sheet Sync
Prospect Maximizer's Google Sheet sync allows you to easily export all your campaign data for use in client reporting, importing into your favorite CRM, connecting to a tool like Zapier, accessing email addresses, etc.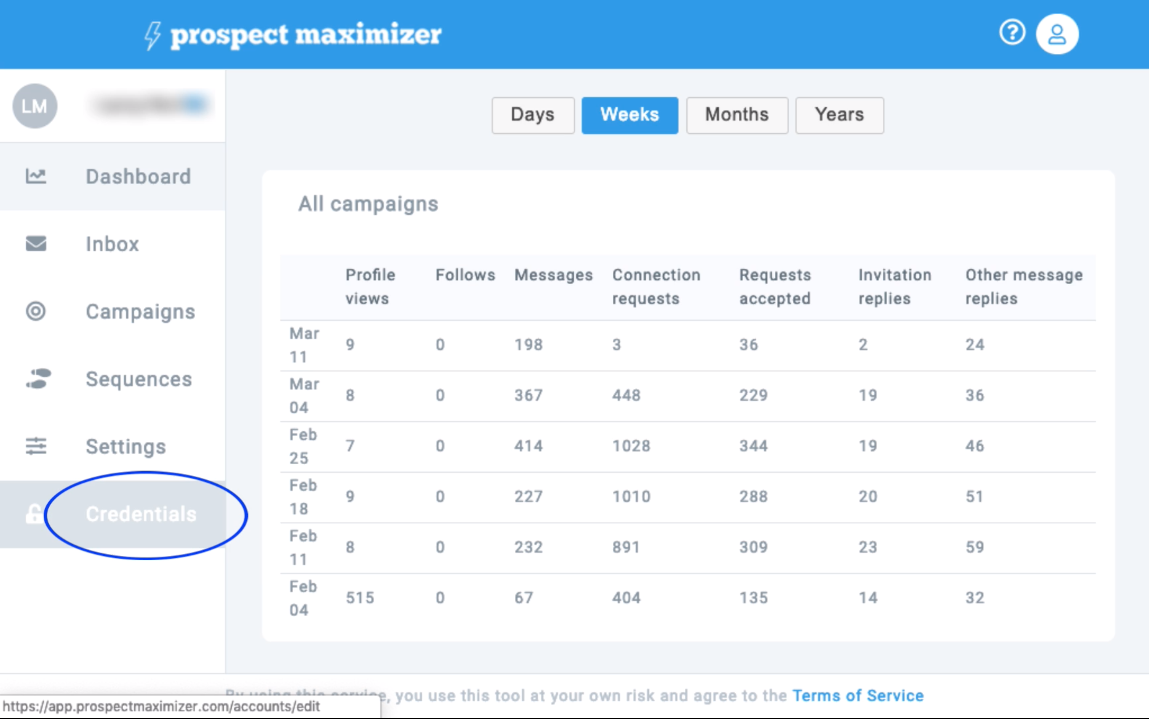 Step 1
Log in to your Prospect Maximizer dashboard and click the "Credentials" button in the lower left.
Step 2
Once you're on the "Credentials" page, scroll down to the bottom and press "Sign in to Google Sheets."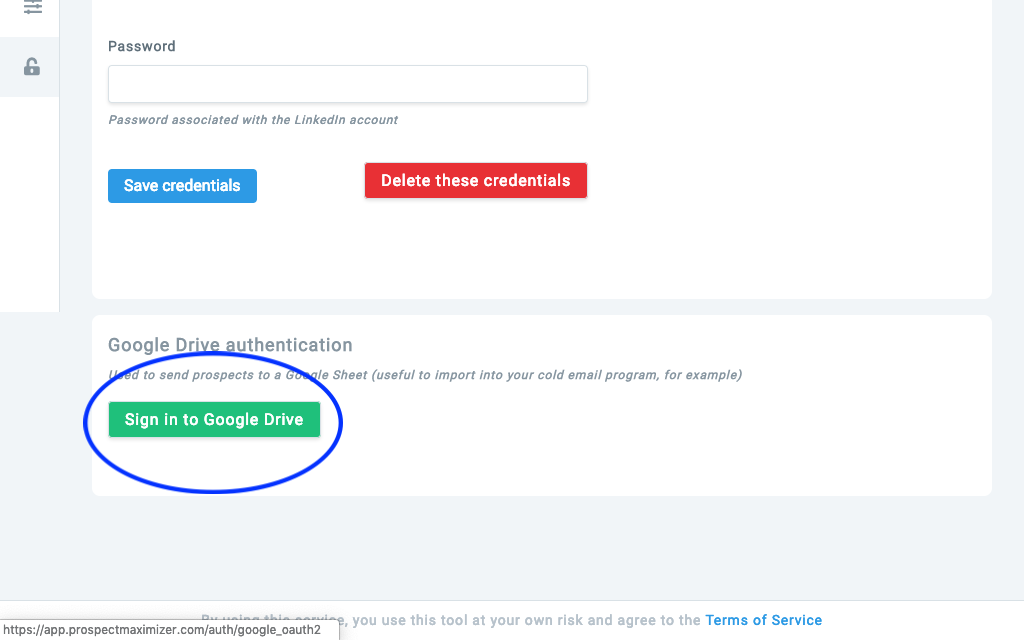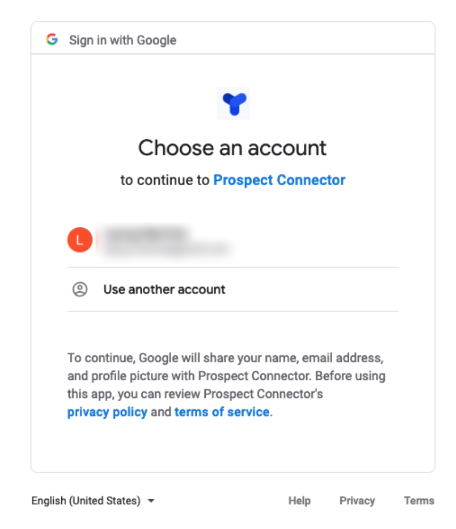 Step 3
Select a Google Sheets account.
Step 4
Click the "Allow" button.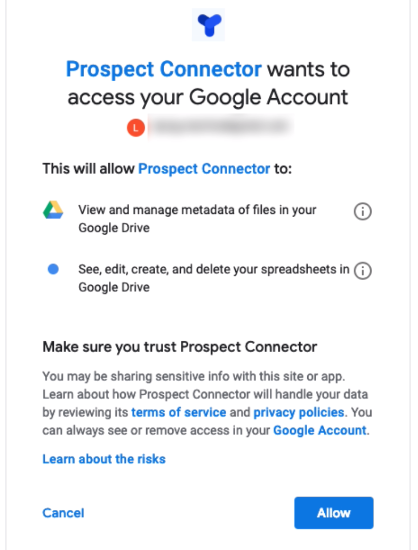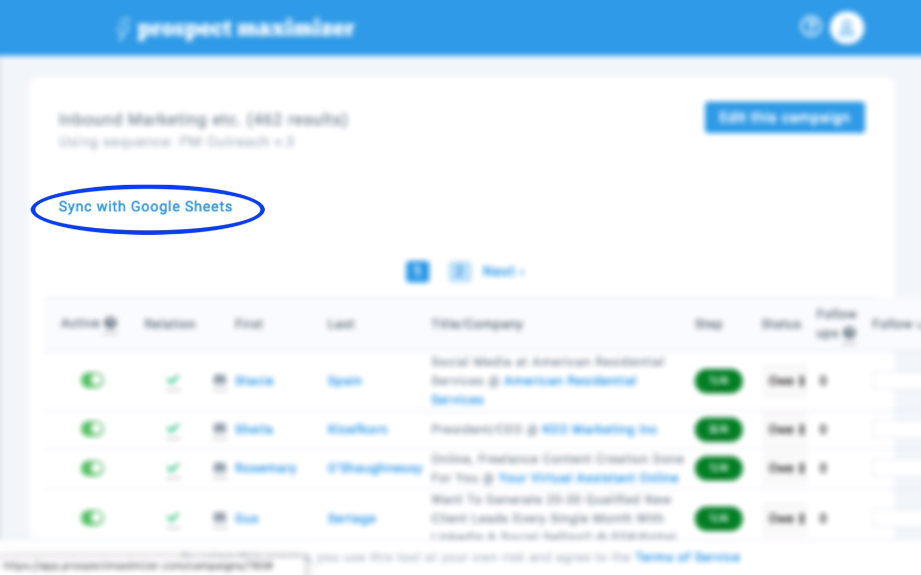 Step 5
Now you're all set. Just go to any of your campaigns. At the top, you'll see a button that says, "Sync with Google Sheets." Click on that.
Step 6
You can choose to send all prospects to the Google Sheet, or just the people who respond. Press the "Save" button.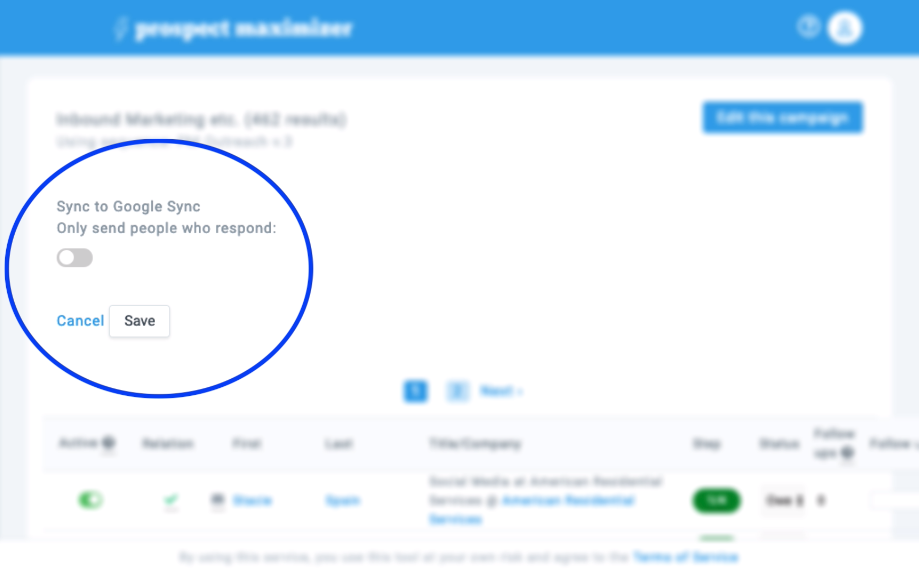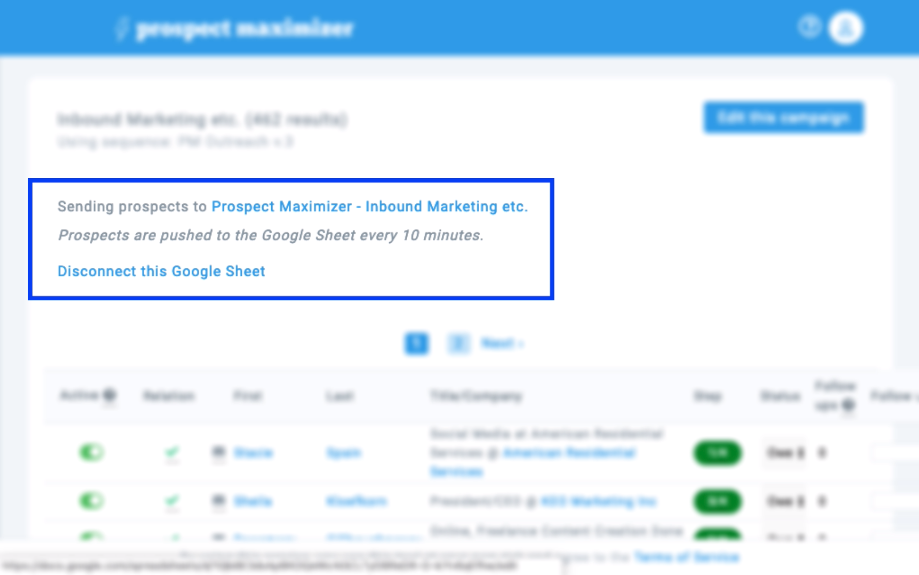 Step 7
Prospect Maximizer now automatically creates the Google Sheet with your campaign data. Clicking on the name of your sheet here will take your directly to your Google Sheet.
Step 8
View campaign data in your Google Sheet. That's all there is to it!